About the CAR Video Unit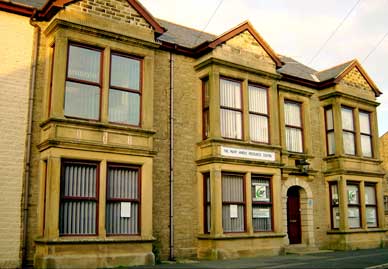 CAR Video Unit was set up in 2003 to train young people to make short films to publicise the activities of local voluntary and community groups – films which the groups could not otherwise afford to produce. CAR Video went on to make such films for the Rossendale Credit Union, The Rossendale Lions, Stacksteads Kickboxing Club and many others.
In 2005 the unit expanded its activities into a Heritage Lottery Young Roots project entitled 'War and Work in the 20th Century". Two 45-minute documentaries were made as a result, Pals detailing the history of the Accrington Pals Battalion of the East Lancashire Regiment in the Great War of 1914-18, and Memories of the Mills detailing the heyday and decline of the Lancashire textiles industry. A DVD of Memories of the Mills has since been on sale at Helmshore Mills Textile Museum and Queen Street Mill, Burnley. This programme was broadcast at primetime on Channel M, 8th-14th October 2011. Pals was broadcast 19th Decemeber 2011 to 1st January 2012.
Our next main project was "The Valley of Stone" in conjunction with Groundwork Pennine Lancashire, the objective being to create an open air / virtual museum on the subject of Rossendale's stone industries. Over the course of 2008-9 we trained a large number of young people up to the age of 26 in camera operation and video editing on broadcast quality equipment so that they could produce a number of short films on various aspects of the Valley of Stone project. Twelve of these films can be seen at http://www.valleyofstone.org.uk
In 2009 Community Action Rossendale (CAR) ceased operations and handed over the Mary Hindle Centre, our first home, to an international charity. The CAR Video Unit (retaining its original name) was refounded as a Company Limited by Guarantee in its own right and moved to its current home at the Boo in Waterfoot.
In 2010 CAR secured funding from Rossendale Borough Council to run five training courses over the year. The films produced in the course of the training detailed the activities of various local Community and Voluntary organisations. Many of them can be seen here: http://www.youtube.com/user/RossendaleCouncil74.